TSCW
Shoreham, NY
2019 Tesla Birthday Expo
Saturday, July 13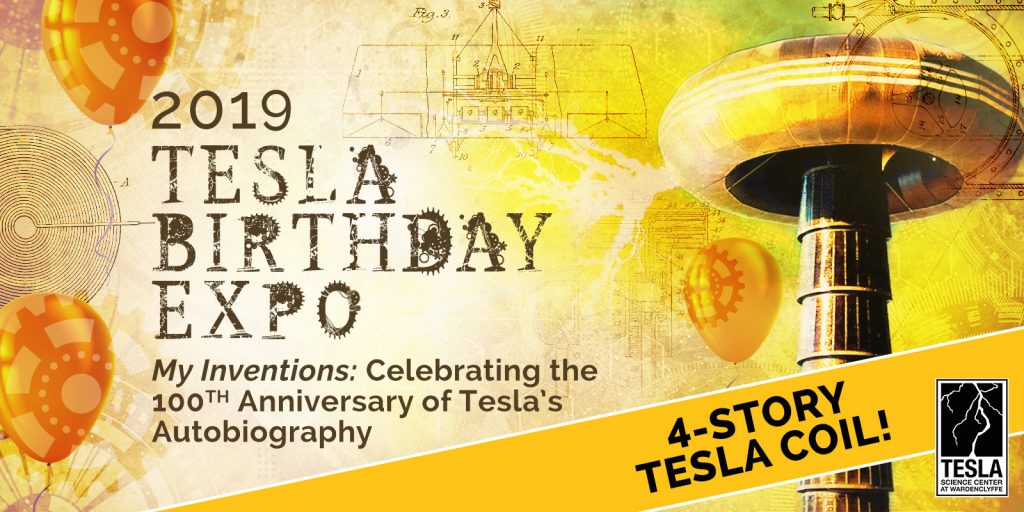 Thank You to Our Tower of Power Sponsor

4-STORY TESLA COIL DEMONSTRATION ! 
Greg Leyh is an electrical engineer who builds some the world's largest Tesla coils and other huge-scale natural lightning devices! Watch this 40-foot coil blaze to life on Tesla's historic tower base for an unforgettable moment you won't want to miss!
Saturday, July 13 ☆ 12–4 PM ☆ Shoreham, NY
Join us for Nikola Tesla's 163rd birthday on the grounds of historic Wardenclyffe for a day of hands-on science, technology and Tesla-inspired entertainment! This year we are celebrating the centennial of Tesla's 1919 autobiography, My Inventions!
We'll be honoring Tesla's legacy of innovation with a showcase of exhibits and activities:
Interactive displays and demos featuring Tesla's inventions
Robotics, amateur radio, Tesla coils, Tesla vehicles, cymatics and more
Youth stations with hands-on science and tech fun
Unique Tesla-inspired entertainment, music and presentations
Showcase of businesses focused on science and tech
Local food artisans and vendors
Are you a TSCW member, Student, or Senior?
Grab your discounted tickets here:
ONLINE TICKET PRICES:
Adults: $20
Seniors: $18
TSCW Members: $15
Kids 5-12: $5
Kids under 5: Free
TICKETS AT THE DOOR: $25
EXHIBITORS: Be part of the excitement!
Share your ideas, technology, wares and services at the Tesla Birthday Expo. There is NO COST for exhibitors to participate!