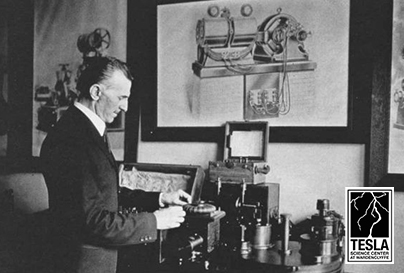 TSCW Membership
Members at TSCW are part of our global community of supporters that include individuals and families, companies and organizations, educators and researchers, students and entrepreneurs, and many others.
As a member, you receive discounts on TSCW events, programs, and merchandise. Your membership also includes special invitations and advance notification of events, exhibits, and education programs.  And the TSCW quarterly e-newsletter is sent directly to your inbox with Tesla-inspired news, videos, upcoming events, and more.
Thanks to the support of the TSCW membership family, Tesla's last surviving laboratory will be preserved for generations to come in the form of a science center and museum, a fitting tribute to one of history's most brilliant innovators. We welcome you to join us by signing up below for an Individual, Family, Student, Senior, or Corporate membership.
Exclusive Access & Special Discounts
Become the first to hear about exclusive, limited events. Members also receive our quarterly e-newsletter and discounts on TSCW events and logo merchandise.