Current Volunteer Opportunities:
Graphic Design Support
Are you an artist or graphic designer? We need innovative, creative volunteers to help design materials for digital and print marketing, everything from banner ads to flyers. Showcase your talent to a global audience while making an impact.
Join the List
Volunteer Opportunities
Please consider sharing your time and talent to help improve lives through STEAM! We need people to help with everything from Clean Up Day at Wardenclyffe to event planning, IT support, social media, education programming, and more. Whatever your skill or experience, TSCW is grateful for the volunteers who work with us side by side to make a difference.
Apply Now
Be the first to hear about future projects!
We are always looking for Tesla fans to lend a hand. With their generosity and passion, our volunteers create a synergy that makes this project a greater success by the day.
In addition to on-site help at Wardenclyffe, volunteers across the country and around the world help us by donating their time and talent at events, loaning Tesla-related material for exhibits, raising awareness for TSCW, and much more! Please fill out the form to become a part of the future of the Tesla Science Center at Wardenclyffe.
Support the Wardenclyffe Mission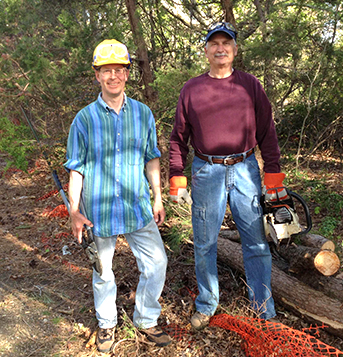 From 2013 to early 2016, we held regular cleanup sessions that transformed the overgrown former industrial site of Wardenclyffe into an accessible campus. Since then, the focus has shifted to preparing for the restoration of the historic laboratory and developing the master plan for the entire campus.
If you helped during the on-site cleanups in the past, thank you so very much for your contributions. If you are looking for more volunteer opportunities, stay tuned! We will need more help on-site and at future events. We are also exploring additional ways to include volunteers in our new projects.