Education & Event Programs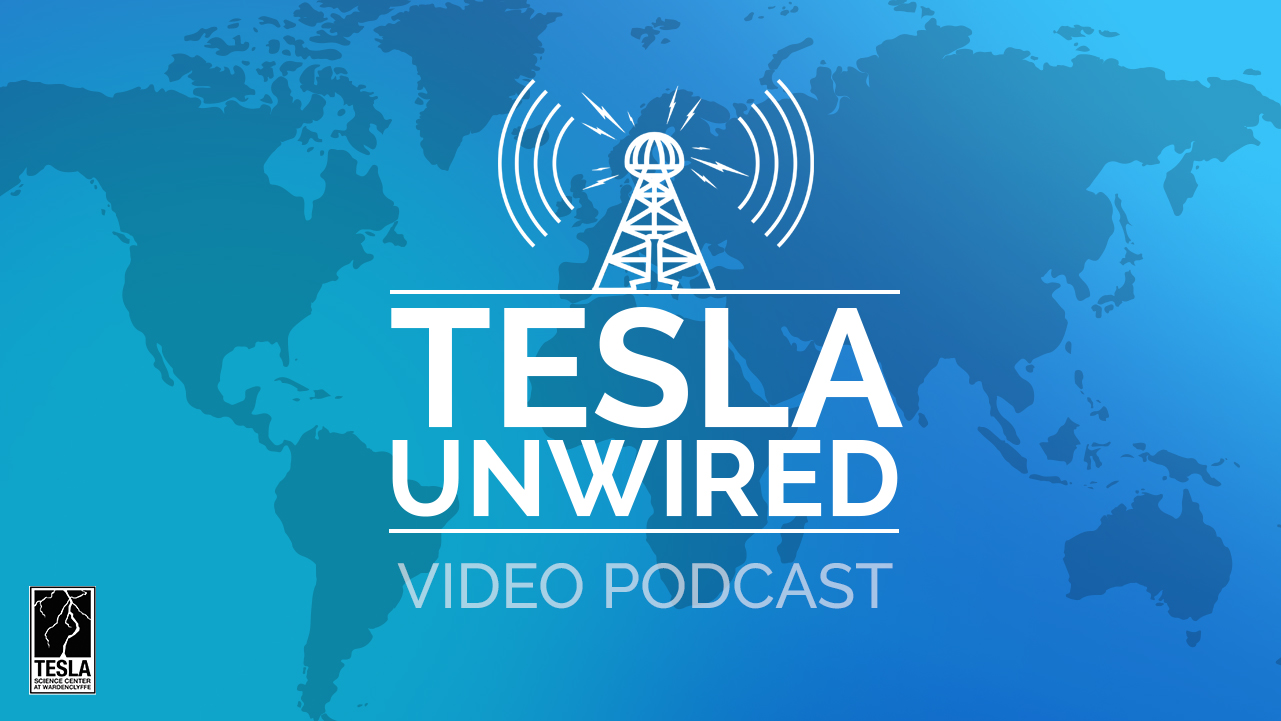 Spring
Tesla Unwired
Tesla Unwired is a webcast series hosted by Marc Alessi, executive director of Tesla Science Center at Wardenclyffe. Each episode will offer a new and intriguing discussion with guest speakers who are experts on Nikola Tesla and Tesla-related topics.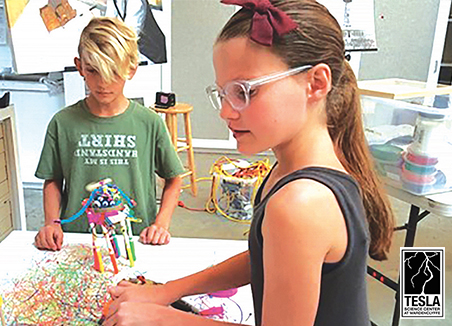 Fall
STEAM Education Programs
Tesla STEAM Camps are electrifying experiences where children will be engaged and enrich their learning in an online environment that's educational, fun, and motivating. Each 60-minute session encourages kids to explore STEAM–Science, Technology, Engineering, Art, Math–through the creative process. These hands-on virtual classes are facilitated by a certified NY State educator and include a well-being break. During each online session your child will be able to interact with the instructor and other kids for a motivating, interactive experience.
Fall
Teslamania!
Teslamania is a day of demonstrations in which physics teachers showcase their ideas, inventions, and activities for improving physics education and student engagement.
Both new and experienced teachers learn innovative ways to improve their craft. Modeled after a similar competition held in Europe, Teslamania has grown annually on Long Island, New York, since 2007. The organizers are New York State Master Teachers from Long Island, and they hope to spread Teslamania throughout the United States.
Teslamania is much more than a physics demonstration competition for teachers, students, scientists, and enthusiasts; it is a day of sharing ideas, making and strengthening professional relationships, connecting with community, and celebrating physics.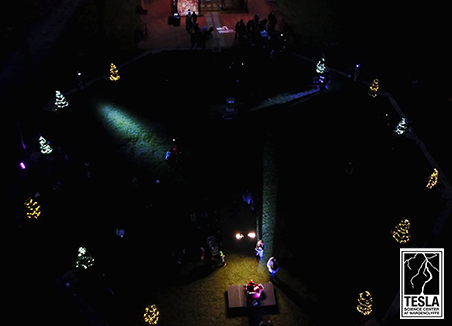 Winter
Holiday Lighting at Wardenclyffe
Share in the spirit of the season at our unique holiday celebration, featuring a dazzling light and music display on Tesla's historic tower base. All ages are welcome to enjoy tree and menorah decorating, entertainment, free cookies and cocoa, sponsored activites–and special visit from Santa (photos encouraged!).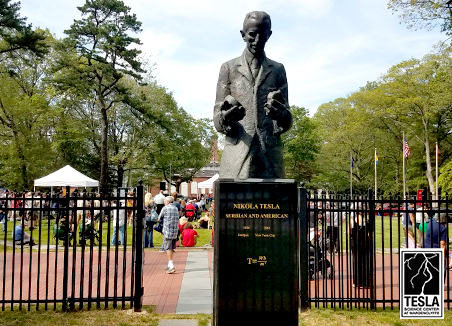 Spring
Tours of Wardenclyffe
A new program of tours will resume in the Spring, once warm weather returns to Wardenclyffe. Check back for dates and details.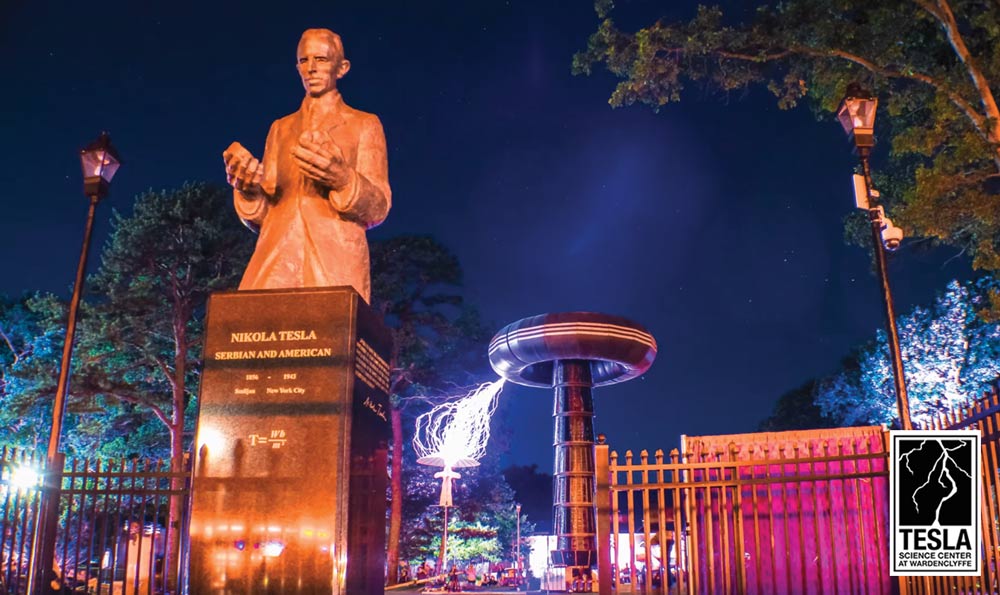 Summer
Tesla Birthday Expo
Celebrate Tesla's birthday with an exploration of exhibits, entertainment, and activities that bring his inventions to life. Explore interactive electricity exhibits, radio and robotics demos, Tesla-inspired art, virtual reality, kids' stations, and more! Features entertainment and presentations on Tesla's historic tower base, tours of the grounds, and sponsored activities.
Future Programs in Development
Programs:
Visiting experts, presentations, lecture series
Science teacher associations conferences and symposia
Field trips and science camps for students
Association with science competitions involving mentoring and workshops
Saturday Science programs
Permanent Exhibits:
Nikola Tesla museum
Exploratorium-type exhibits
Gift & book shop
Cafeteria ('Neon Cafe')
Science research space (living museum)
Innovation & incubation space
Changing exhibition space
Support the Wardenclyffe Mission