Long Island Explorium
Port Jefferson, NY
"Science of Sound" Exhibit
April 13, 14, 20, 26, 27 from 1-5PM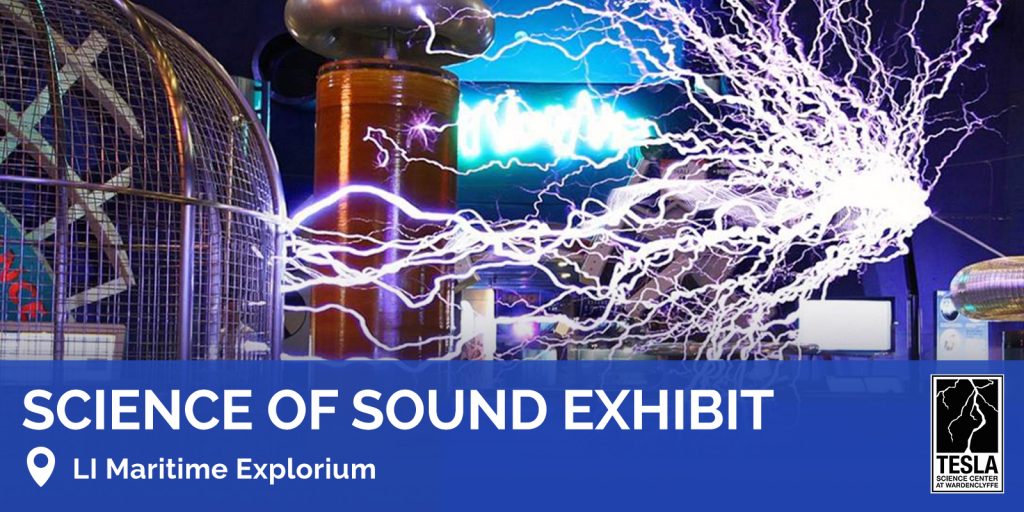 Tesla experimented with sound to create curious effects, and so can you at our Science of Sound exhibit at Long Island Explorium in Port Jefferson, NY!
Explore sound through activities and exhibits including a musical Tesla coil, theremin, frequency generators, Chladni plates, mini-experiments, and more.
All ages welcome! Visit for only $5/person (free for Explorium members).
Science of Sound runs on April 13, 14, 20, 26, 27 from 1:00 to 5:00 pm. Live demos will run 1:30 to 3:30 pm.
The LI Explorium is located at 101 E. Broadway, Port Jefferson NY. Visit the Explorium's website to learn more about their mission.