Online

SpaceX Virtual Launch Party
Saturday, May 30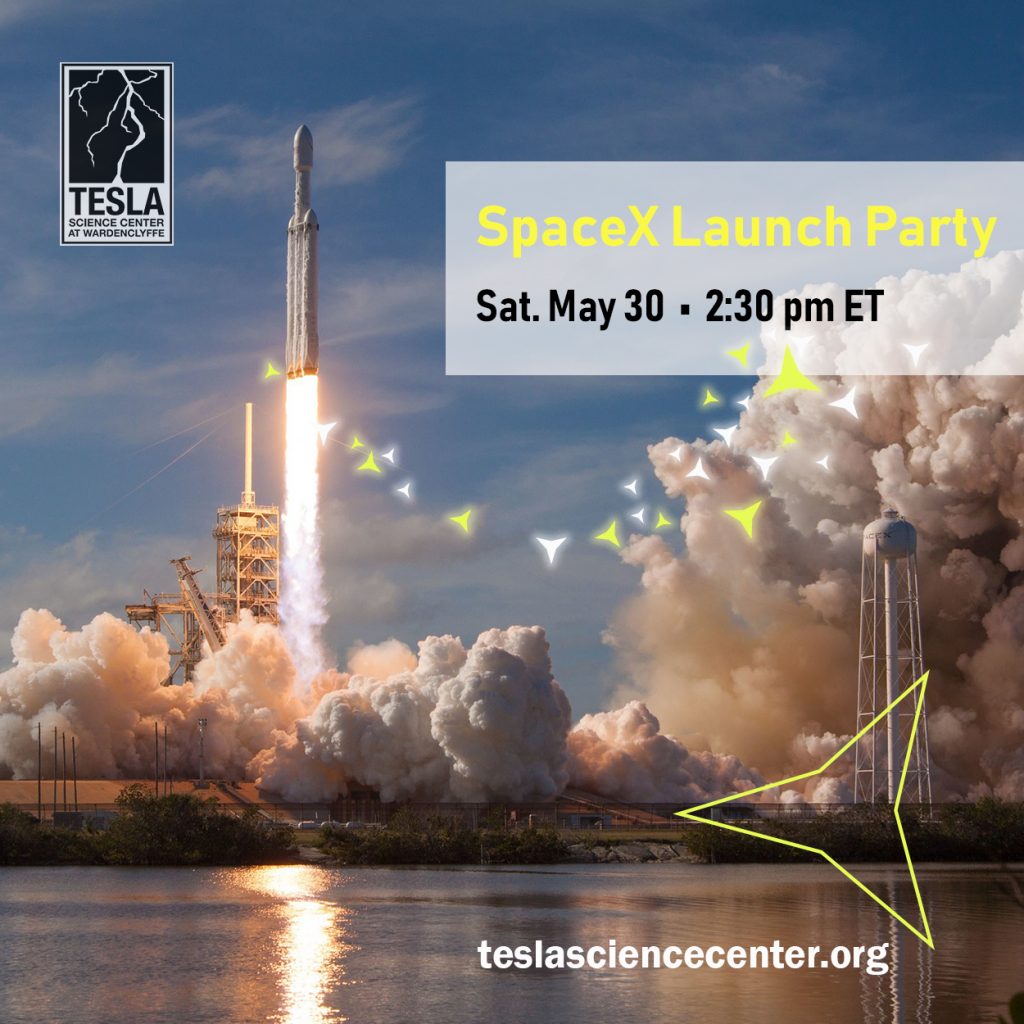 SpaceX Virtual Launch Party
Come celebrate the SpaceX Falcon9 rocket launch and support Crew Dragon as they blast off from the NASA Kennedy Space Center!  Join us at the TSCW Virtual Launch Pad for a special interactive party and livestreaming of the historic Falcon9 launch.
WEATHER ALERT: Launch is dependent on weather conditions and could be postponed. Get NASA updates on our website
DATE:  Saturday, May 30, 2020
2:30 pm ET:  Space Trivia
2:45 pm ET:  Virtual Launch Pad – prelaunch conversation, activities, and space-themed fun
3:10 pm ET:  Countdown Begins
3:22 pm ET:  Launch!
HOW TO JOIN THE PARTY:  For the most interactive experience, join us on Zoom, an online platform that you can log into from your phone, computer, TV or smart device. Register to receive your log-in link and instructions.
You can also watch TSCW's livestream of the launch on Facebook at:  https://www.facebook.com/TeslaScienceCenter/