Stony Brook University
Stony Brook, NY
Teslamania 2019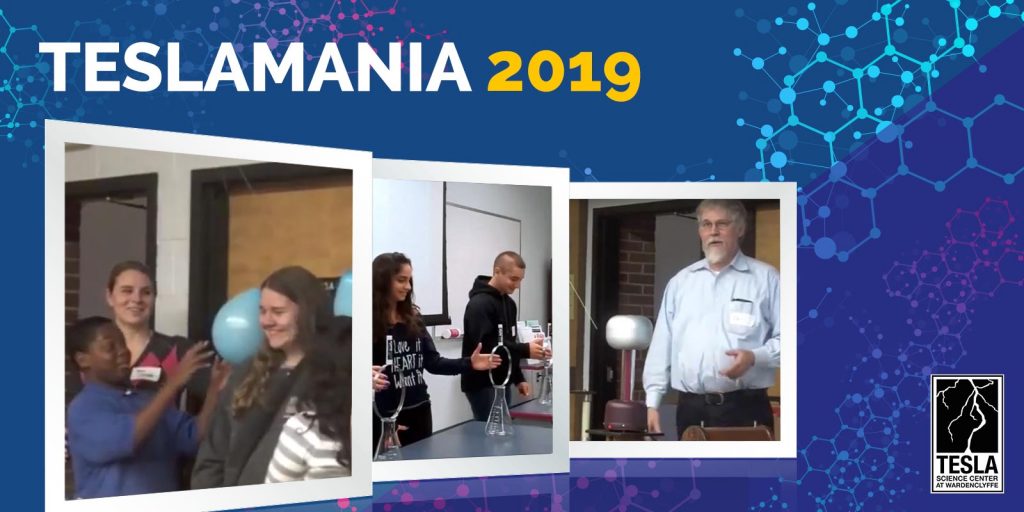 What is Teslamania?
Teslamania is an exciting day of demonstrations in which physics teachers showcase their ideas, inventions and activities for improving physics education and student engagement.
Both new and experienced teachers will learn innovative ways to improve their craft. Modeled after a similar competition held in Europe, Teslamania is organized by New York State Master Teachers from Long Island who are committed to spreading Teslamania throughout North America.
Teslamania is much more than a physics competition—it is a day of sharing ideas, making and strengthening professional relationships, connecting with community and celebrating physics.
Who can participate?
Teachers and scientists who specialize in introductory physics/physical science courses at the Secondary, College and University levels are invited to participate. Educators who attend or demonstrate will earn six hours of professional development credit.
Students and Science Enthusiasts of all kinds are welcome!  We encourage students and spectators to attend or present.
Check out past videos:
Check out highlights from past years:
Projectile Droplets
Inertia Demos
Refraction Shot Glass
Circular Motion Demos
Past Omega Winners
2008 – Sean McCorkle – "Antique Van de Graff"
2009 – Tom Tomazsewski – "Light My Fire"
2010 – Kilian Cardo – "Tesla Coil!"
2011 – Gillian Winters – "Seeing is Believing"
2012 – Pavithra Sundar – "Projectile Droplets"
2013 – Greg Guido & Karyn Libretto – "Sound Demonstrations"
2014 – Rich Slesinski – "Kumar's Bed of Nails"
2015 – Terese Keogh – "Disappearing Paper"
2016 – Justin King – "Color Filter Fun"
2017 – Richard Gearns – "Filament Physics"
2018 – Pavithra Sundar – "Ball through a Wall"
We hope to see YOU at the next Teslamania!
We will also help coordinate a Teslamania event in your area!  Contact us at info@teslasciencecenter.org or 631.886.2632