TSCW
Shoreham, NY
Tour of Wardenclyffe
Saturday, June 29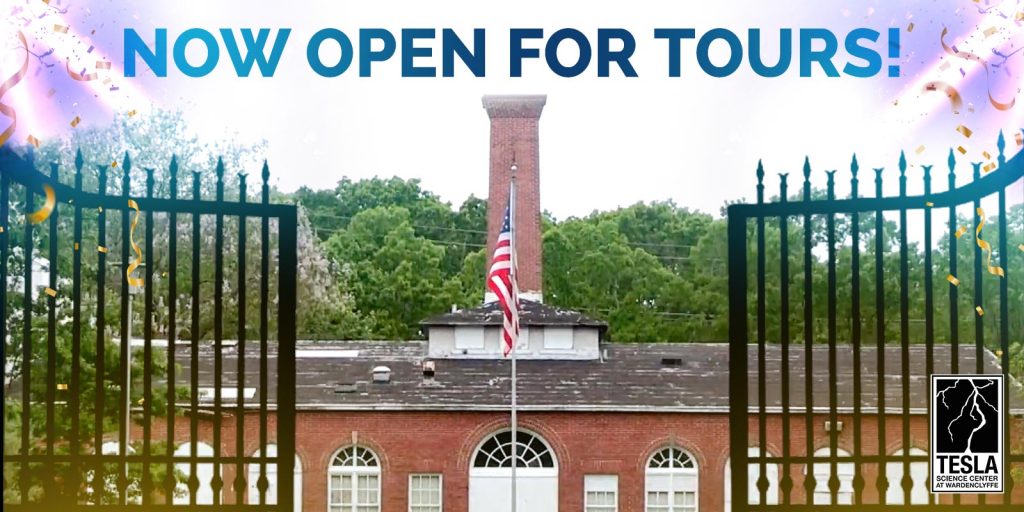 We're opening the gates of Wardenclyffe for a novel tour experience on the grounds of Nikola Tesla's historic laboratory!
Walk in Tesla's footsteps and explore his inventions during a special interactive tour that takes you on a journey through time! On the grounds outside of stately Wardenclyffe laboratory, visitors will find a showcase of Tesla's discoveries with presentations by researchers, scientists, engineers and educators. Learn details of Wardenclyffe's remarkable history and the experiments Tesla conducted in his laboratory over 100 years ago.
Explore robotics, Tesla coils, the telautomaton, Tesla's private train spur, radio, Tesla's legendary 18-story transmitting tower and more!
Saturday, June 29, 2019
10:30 am – 12:00 pm
Tesla Science Center at Wardenclyffe
5 Randall Road, Shoreham, NY 11786
Get Directions →
Are you a TSCW member, Student, or Senior?
Grab your discounted tickets here:
FEATURED PRESENTER: Joseph Sikorski, award-winning director of Tower to the People and expert on the history of Wardenclyffe Tower
Dive deep into the mystery of Tesla's "Tower of Power" with Tesla researcher Joe Sikorski.  In the center of Tesla's historic tower base, Joe will present a special exhibit where you can explore the controversial history of Tesla's most ambitious experiment, including the tower's construction, destruction and influence on Wardenclyffe's future.
FEATURED EXHIBIT: Tesla Coils with Jeff Velez
Join our own exhibitor extraordinaire, Jeff Velez, for a demonstration of Tesla's famous coil in a variety of forms! Part of the original dream of "electricity without wires," Tesla coils have a long and colorful history. With their giant arcs of electricity and otherworldly sounds, the coils present an exciting spectacle for thrillseekers of every age.