2nd Annual Global Gala
October 26, 2020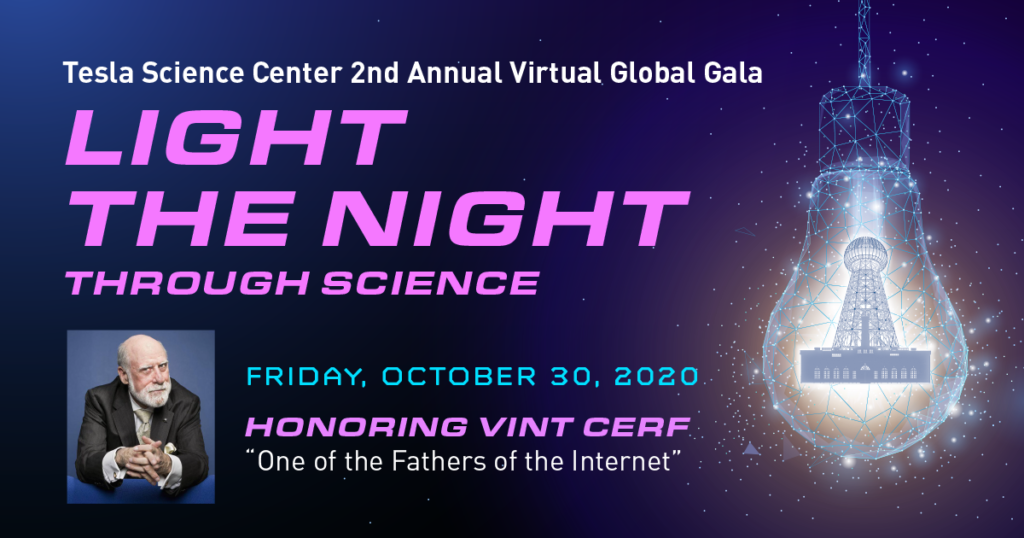 Vint Cerf, a "Father of the Internet," Joins Tesla Science Center's Efforts to Improve Lives through Science as Honoree of the Nonprofit's Virtual Gala.
October 26, 2020 – SHOREHAM, NY – Tesla Science Center at Wardenclyffe (TSCW) will host its 2nd Annual Global Gala, "Light the Night through Science," with Honoree Vint Cerf to raise awareness and funds for TSCW programs that improve lives through science. The Gala will be held online Friday, October 30, 2020 from 7:00 to 9:00 pm ET and features entertainment, including music by rock band They Might Be Giants; networking rooms; and online auction of tech and Tesla-related gifts, art, and memorabilia.
Read the news release here.