Online

Tesla Inspired Gifts from Wardenclyffe
RUNNING NOW - BLACK FRIDAY DEAL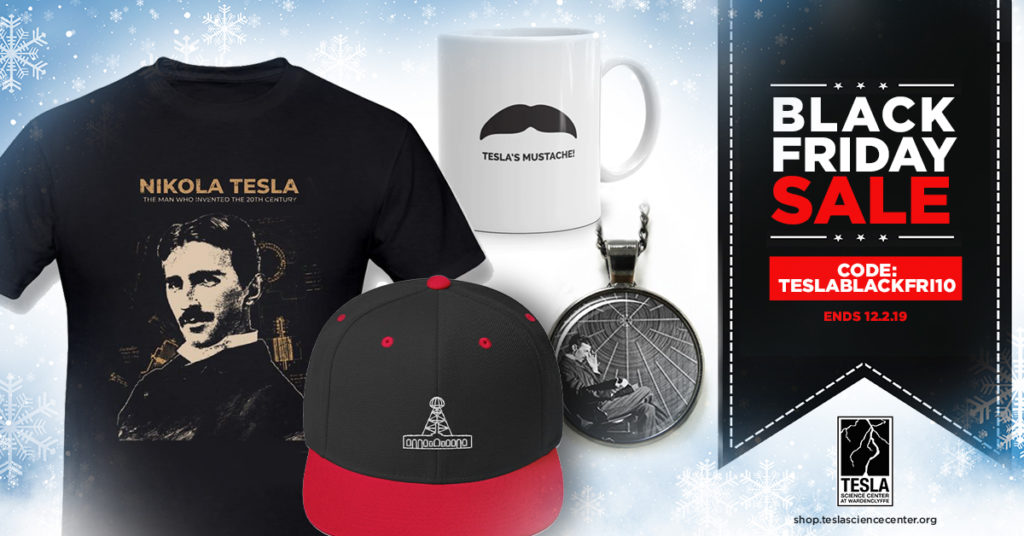 This Black Friday spend and give back. Every purchase benefits our Thanks to Tesla Annual Fund Drive!
Shop Tesla and STEAM-themed items: totes and posters featuring Tesla's original patents, colorful graphic tees with Tesla portraits and quotes, Tesla's Mustache mug and more.
Use promo code: TESLABLACKFRI10 and get 10% off your purchase!
Deal ends December 2nd.