Long Island Explorium
Port Jefferson, New York
TSCW @ Eastern Long Island Mini Maker Faire
Saturday, June 8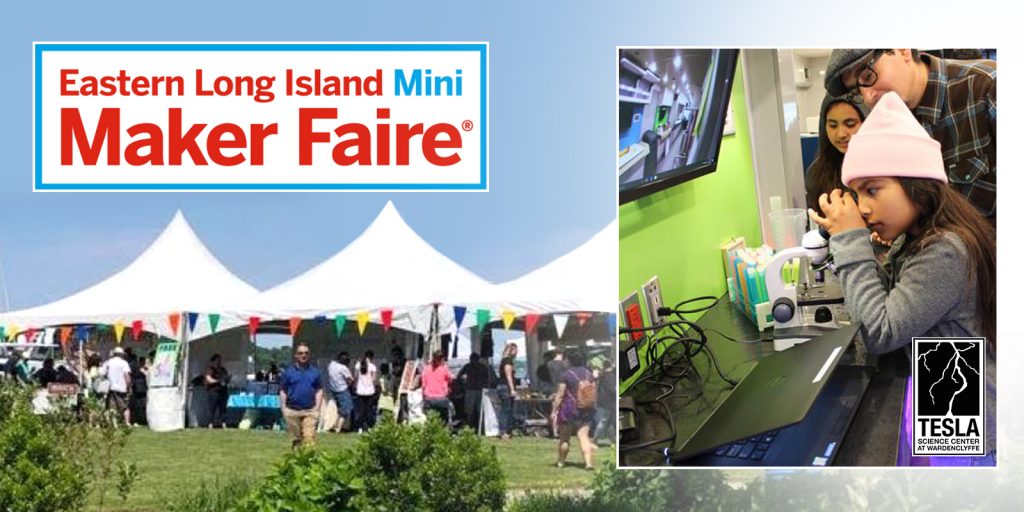 Maker Faire is a gathering of fascinating, curious people who enjoy learning and who love sharing what they can do. From engineers to artists to scientists to crafters, Maker Faire is a venue for these "makers" to show hobbies, experiments, projects.
Join us as 100+ Makers and 2000+ participants of all ages experience innovative robotics, kinetic and interactive art, and fire sculptures. Visitors explore the ocean through virtual reality and many more cutting edge creative experiences. Hands-on exhibits and performances at the Long Island Explorium, Village Center, and Harborfront Park deliver a momentous maker day!
TSCW will be there to get the sparks flying with an interactive array of Tesla coils, electromagnetic machines, a theremin player, augmented reality and more!
Sat, June 8, 2019
10:00 AM – 5:00 PM EDT
Long Island Explorium
101 East Broadway
Port Jefferson, NY 11777\